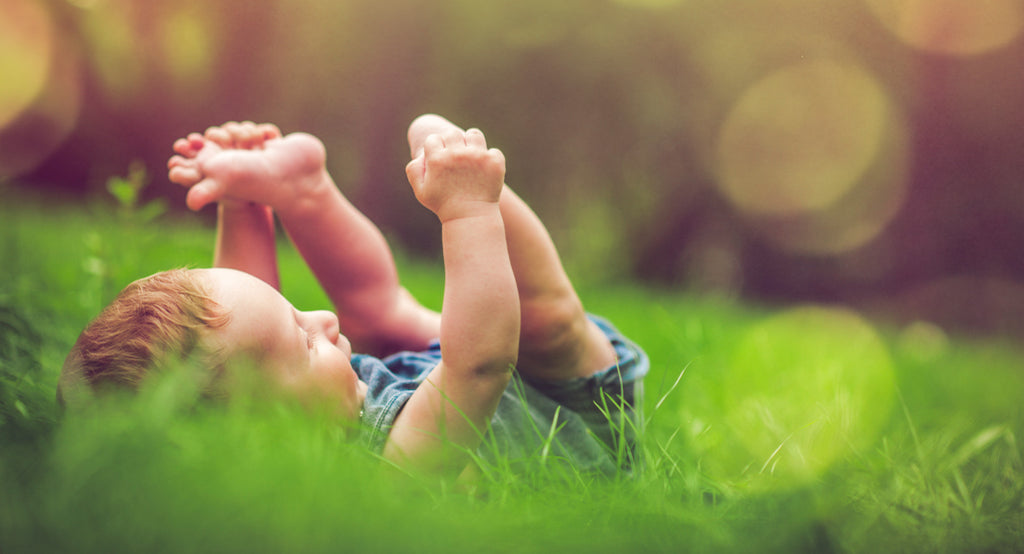 "He absorbs the life going on about him and becomes one with it"
- Maria Montessori, The Absorbent Mind
Understanding the principles of Montessori is key in applying this philosophy to our children. One of Maria Montessori's most important and fundamental discoveries was what she called "the absorbent mind." 
The Absorbent Mind is a special state of mind that children possess from birth until the age of six. During this time, children absorb as a sponge as much as they can. Everything with which comes in contact: tangible (like language) or intangible (like our attitudes) elements. It allows them to learn easily and pick up the characteristics and culture elements of their immediate environment.
During this period the child learns motor co-ordination, language, the making of social adjustments, the setting of work habits and the beginning of routines that set patterns for life.
As per Maria Montessori, the development that takes place during the child's first six years is vitally important because children develop 85% of their core brain structure by the time, they are five years old. And, the child will build on this core foundation throughout the rest of his life. 
Maria Montessori separated the absorbent mind stage into two sub-stages:
The unconscious stage: takes place from birth to age three. During this time the child absorbs information unconsciously or unknowingly. Here, they develop basic abilities and faculties by mimicking. 
The conscious stage: takes place from three to six years of age. During this time children have a strong desire to do things independently and seek consciously experiences. Maria Montessori referred to this as the 'help me do it myself' stage.
As Simone Davies and Junnifa Ozudike describe in their book "The Montessori Baby" the absorbent mind is a powerful tool with great opportunities as well as responsibilities. Other studies have shown that certain parts of the brain need stimulation during early years and therefore early foundations are essential for understanding more complex concepts. This Absorbent Mind principle was the reason why Little Genius was created. We want to help parents to find the right toy to help their children development. Check our age-appropriate boxes: Genius Boxes.